Studies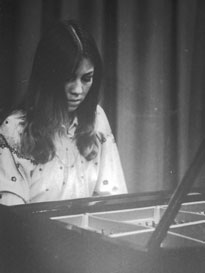 CECILIA VERÓNICA PILLADO, the charismatic Italoargentinian pianist, was born in Mendoza, Argentina, and graduated with honours from the National University of Cuyo in her home city. With a scholarship from the Friedrich-Naumann Foundation she continued advanced studies at the University of Arts Berlin and at the "Mozarteum" in Salzburg. She also participated in master courses directed by Franz Leygraf, György Sebök, Leon Fleisher, Maria Curcio, and Paul Badura-Skoda, studied Composition, and completed her classical preparation with Jazz Improvisation seminars.
Her artistic development has been guided by the intensive study of Sergiu Celibidache's Phenomenology of Music. She also credits her long professional and personal association with renowned pianist Martha Argerich, as well as the frequent contact with directors Claudio Abbado and Daniel Barenboim, as seminal influences in her professional growth.
Her incessant exploration of all facets of the Performing Arts has led her into the realm of acting. She completed advanced Camera Acting studies at the Hollywood Acting Workshop in Los Angeles, International Film School Cologne, and the Filmfarm in London/Polen. As an actress she participated in independent Theatre groups, and played parts in German television series and films.
She has made radio and television recordings for the "RAI International", "The Voice of America", "Deutschland Radio", "Rundfunk Berlin Brandenburg", "Deutsche Welle" and German television channels

Concert performances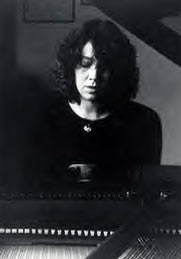 She has won a number of prizes and awards — among others the "Teresa Carreño OAS Award" in Venezuela — and has performed in the United States, Europe, South America and Asia at renowned concert halls like the Philharmonie and Konzerthaus in Berlin, Teatro Colón in Buenos Aires, Sala Verdi Milano, Teatro Comunale Bologna, OAS Hall at the Kennedy Center, Washington D.C.
She also has been invited to participate in numerous festivals, like "Asolo Musica", "Finestre sul Novecento", "Castelbrando Festival", "Baarn Musikfestival", Holland.
She has appeared as a soloist with many orchestras among others the Philharmonic Orchestra Buenos Aires, Münchner Symphonieorchester, Anhaltische Philharmonie, Orchestra di Padova, Orchestra del Lazio, Filarmonia Veneta and played chamber music with some members of the Berlin Philharmonic Orchestra.
She was Argentina's contribution to the Festival in celebration of His Majesty's Golden Jubilee in Bangkok, and to the Summer Festival at the German President's Castle of Bellevue in Berlin, among the high lights of her recent career.

Main emphasis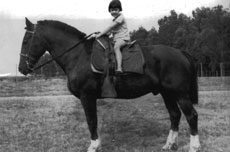 Besides a more traditional classical repertoire, she performs music by Argentinian composers. She is one of the first Argentinian pianists to give the music of her country a central place in her performing activities. It is taken for granted that she master the traditional classical repertoire too
She signed with majors like "Berlin Classics" and "SONY Classical", what bears witness to her quality and long years of dedication to her work. But now, she is focusing on expanding her label Tango Malambo.
The label is now developing projects with other artists, raging from Classical to Tango releasing since 2013 physical and digital.
Her musical interests also include Avant-garde and Jazz and all these styles are expressed through the prism of her talent and temperament, which come alive both in her performances and original own compositions. As an artist, she is equally interested in solo perfomances and chamber music, presenting her innovative repertoire using her actress background to communicate with the audience.
She studied Film in Los Angeles and has already succeed as an actress. She played parts in German television series and films for ZDF, ARD, SAT1, RTL and in feature films